Patrick Kluivert or Laurent Blanc Replace Setien?
Well, it appears that it's just a matter of time before Setien leaves Barcelona. For the team's final match of the season against Alaves, it could also represent the manager's last game.
The Sunday papers are ripe with rumors as toy who'll be his replacement. For Mundo Desprtivo, it's gonna be Patrick Kluivert.
And for Sport, they tip Laurent Blanc. It'sbeen rumored that Barca want to see Kluivert. This should come as no surprise as he scored 122 goals in 257 outings for the Catalan club, as well as the fact that he's recently working as the club's director of youth football.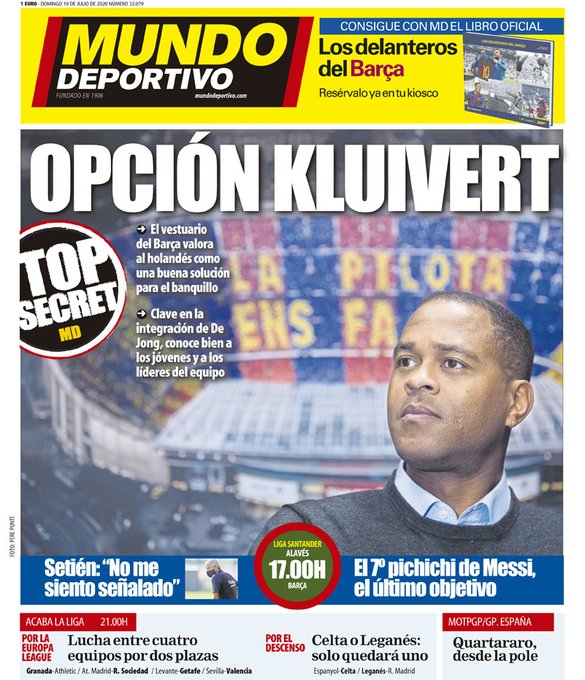 The Barcelona players see in Kluivert soeone capable of getting the team back on track. Someone who can stir the players into action and give the team exactly what Messi was demanding: namely intensity and character. They see in him the leader they so desperately crave. But the ultimate decision rests with the club's president, Josep maria Bartomeu.
But the publication, Sport, believe that the job will be going to the French defender, Laurent Blanc. Apparently, Blanc's agent is in talks with the club. He's also no stranger to Camp Nou, having played the 1996 – 97 season there. And during this short period, helped the Catalans secure the Super Cup, Copa del Rey, and Cup Winner's Cup. According to the Sport, he's eager to step into Setien's shoes.